Saturday, November 26, 2005
Here's a chuckle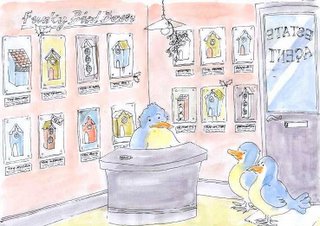 Here's a cartoon from our friend at
Funky Bird Boxes
. Enjoy. Happy Gardening.
Comments:
Blogger,
I took a look at your post
regarding
gardening
.
You are invited to place a link to
your blog on our website for free. See:

http://www.thefreeadforum.com
We get over 18,000 visitors per day.
Many are looking for
gardening
related products and services.
We have a specific category for
gardening
.
Your listing will be spidered by the search
engines under
gardening
. Our pages
are made to be search engine friendly.
We hope you take a moment to take
advantage of this free advertising.
Cheers,
John
http://www.thefreeadforum.com
The Free Advertising Forum.
Post a Comment
This work is licensed under a
Creative Commons License
.
Thanks to Andrew Stenning who contributed the photograph for our masthead