Wednesday, March 08, 2006
Remembering Beau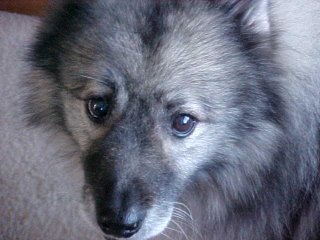 We lost one of our best friends last week. Beau was a staple around our house. We rescued him from a kill shelter when he was a pup of 1 1/2 years old. Always timid and quiet, he kind of got the short end of the stick sometimes when it came to pets and play. But when the thunderstorms started, he got ALL the attention and stayed plastered to my lap until all danger was gone.
When Beau reached 16 it was clear he was having lots of difficulties from hearing to sight to severe arthritis in his legs. He finally let us know that he wanted to be a pup again and go play in the grass. So we let him go. It was a difficult and heartwrenching decision to make but one we knew we had to allow.
Beau is now with our other pets lying in the sun and playing together, although the cats would probably not deem it as play. We miss him as we miss all of the others but he will always be in our hearts. Have a good romp Beau.
Comments:
Blogger,
I saw your post
regarding
gardening
.
You are welcome to place a link to
your blog or website on my high
traffic website for free. See:

http://www.thefreeadforum.com
The Free Ad Forum is a forum where you may
post your permanent search engine friendly ads daily for
free. I hope you take advantage of this free advertising
opportunity, We have a special section just for
gardening
.
Thank you,
John,
http://www.thefreeadforum.com
The Free Advertising Forum.
Post a Comment
This work is licensed under a
Creative Commons License
.
Thanks to Andrew Stenning who contributed the photograph for our masthead